Getting to the Emerald Triangle
We're here to help guide you to Eureka, California, nestled in Humboldt County
Getting to Humboldt County
About 250 miles north of San Francisco, Humboldt County is not an easy place to find, but it's well worth the effort. Our remoteness makes for a unique vacation destination and has allowed our cannabis community to thrive for generations.
There are three main ways to get here:
San Francisco (SFO), Oakland (OAK) or San Jose (SJC). From each airport, you will need to rent a car and drive approximately 6 hours north to Eureka, California.
United connects through
San Francisco (SFO)
Los Angeles (LAX)
Denver (DEN)
Avelo Airlines departs from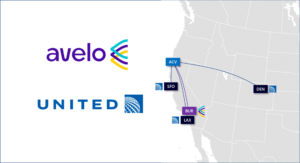 Most people drive north on Highway 101. You can also drive south from Oregon, on Highway 101. Highway 299 connects Humboldt to the east and Interstate 5.
---
Need a ride to and from the airport?
We offer airport transportation as well. Just email or call to schedule our convenient shuttle service.
Getting to our office in Old Town Eureka
Our tours begin in Eureka, California, a port city located in the heart of the Redwood Coast.
Saturdays and Sundays offer free all-day parking.
Monday through Friday, free daily parking can be found at the large public parking lot on the corner of Waterfront and C Street, 104 C St. Eureka CA 95501.
From the parking lot, walk two minutes up C Street to our office at 215 C St. Eureka CA.
Our office is a gray and dull plum-colored building with two chain link gates in front. There will be a white sandwich board out front that says "Humboldt Cannabis Tours." Walk through the gate and meet your guide towards the back of the complex.
Below is a map link showing the parking and short walk to our office. Please let us know if you have any questions about parking.